Bekijk de beschikbaarheid
Is er nog een gaatje vrij?
Bekijk de beschikbaarheid van Koken met Marloes in de agenda hieronder.
Staat er geen bolletje bij de gewenste datum? Bingo! Neem dan snel contact op voordat de kookstudio wel geboekt is.
Op zoek naar een hapjesplank of wat anders lekkers van Marloes?      Afhankelijk van de wensen is dit ook mogelijk op de dagen dat de kookstudio bezet is. Mail of bel Marloes gerust!
SPECIALE DATA:
15 Okt: Koken met Marloes @ café De Stier – nog 1 tafel beschikbaar
Interesse in een van bovenstaande activiteiten? Mail of bel Marloes gerust!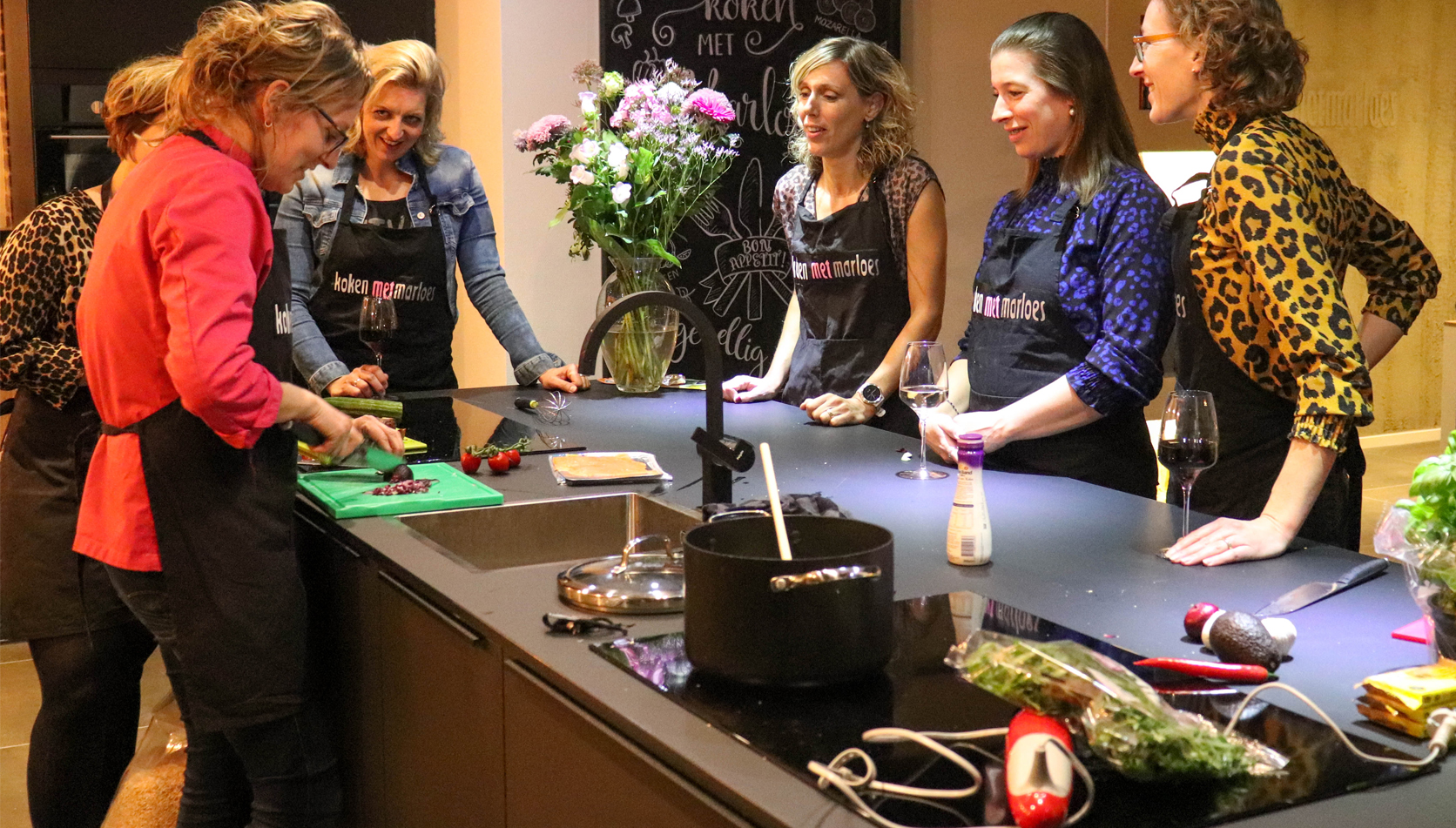 MA

DI

WO

DO

VR

ZA

ZO
29

30

31

1

2

3

4
5

6

7

8

9

10

11
12

13

14

15

16

17

18
19

20

21

22

23

24

25
26

27

28

29

30

1

2
Evenementen in april
1
Geen evenementen
Evenementen in april
2
Geen evenementen
Evenementen in april
3
Geen evenementen
Evenementen in april
4
Geen evenementen
Evenementen in april
5
Geen evenementen
Evenementen in april
6
Geen evenementen
Evenementen in april
7
Geen evenementen
Evenementen in april
8
Geen evenementen
Evenementen in april
9
Geen evenementen
Evenementen in april
10
Geen evenementen
Evenementen in april
11
Geen evenementen
Evenementen in april
12
Geen evenementen
Evenementen in april
13
Geen evenementen
Evenementen in april
14
Geen evenementen
Evenementen in april
15
Geen evenementen
Evenementen in april
16
Geen evenementen
Evenementen in april
17
Geen evenementen
Evenementen in april
18
Geen evenementen
Evenementen in april
19
Geen evenementen
Evenementen in april
20
Geen evenementen
Evenementen in april
21
Geen evenementen
Evenementen in april
22
Geen evenementen
Evenementen in april
23
Geen evenementen
Evenementen in april
24
Geen evenementen
Evenementen in april
25
Geen evenementen
Evenementen in april
26
Geen evenementen
Evenementen in april
27
Geen evenementen
Evenementen in april
28
Geen evenementen
Evenementen in april
29
Geen evenementen
Evenementen in april
30
Geen evenementen